Kara Amens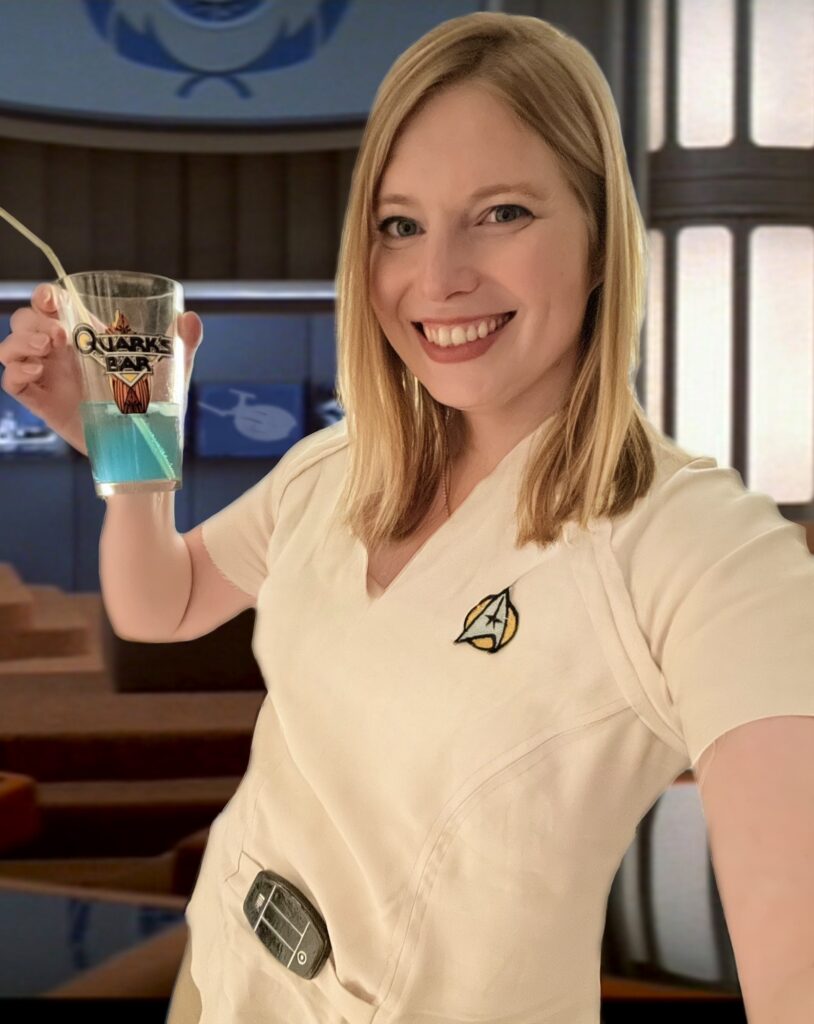 Kara is a lifelong Star Trek fan who's earliest memories are being frightened by the appearance of Balok's puppet in the end credits of The Original Series and watching the Best of Both worlds with her family.
When she isn't busy getting into trouble on-board DS9 as her twitter RP character "Ensign Amens" she can be found collecting Star Trek CCG cards and cosplaying in Star Trek uniforms. She has recently begun creating her own uniform replicas, such as the Star Trek: The Motion Picture uniform seen in the photo and dreams of one day playing an unnamed extra on an episode of the show.
Connect
Visit Kara on Twitter here
She also does a roleplay account here.
John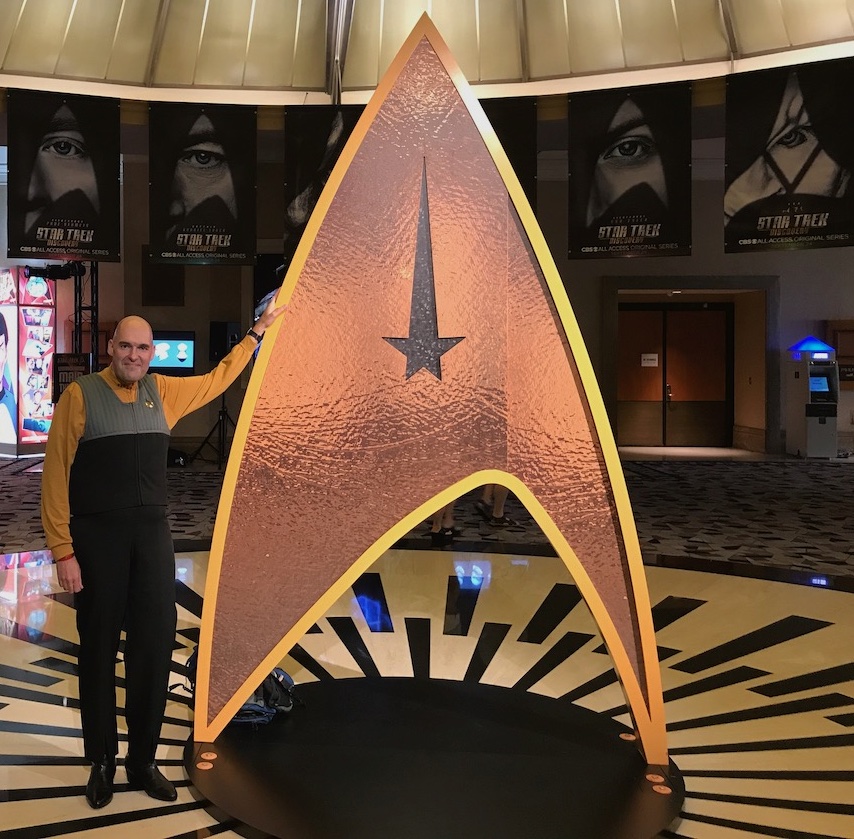 John is a lifelong Star Trek fan. He attended his first convention at 9 years old and his earliest memory of Star Trek is watching Leonard Nimoy reciting his poetry at the con.
John can be found at the "Star Trek Las Vegas" convention each year and sometimes on the Star Trek Cruise.
He also does a podcast where he interviews Star Trek fans about why they love the show and what it means to them. You can get Trek Profiles wherever you get your audio or listen online here.
Connect
Follow John's show on Twitter here or on Facebook here.